Lightswing® Single
Product information
Specifications

| | |
| --- | --- |
| Turn range | |
| Sliding range | |
| Max. carrying weight | |
| Material | |
| Diameter base plate | |
| Weight Lightswing® | |
| Suitable for a wall dimmer | |
| Suitable for an LED driver or transformer | |
| Suitable for damp areas | |
| Includes pendant light and light source | |
What our customers say
about the Lightswing®
Product benefits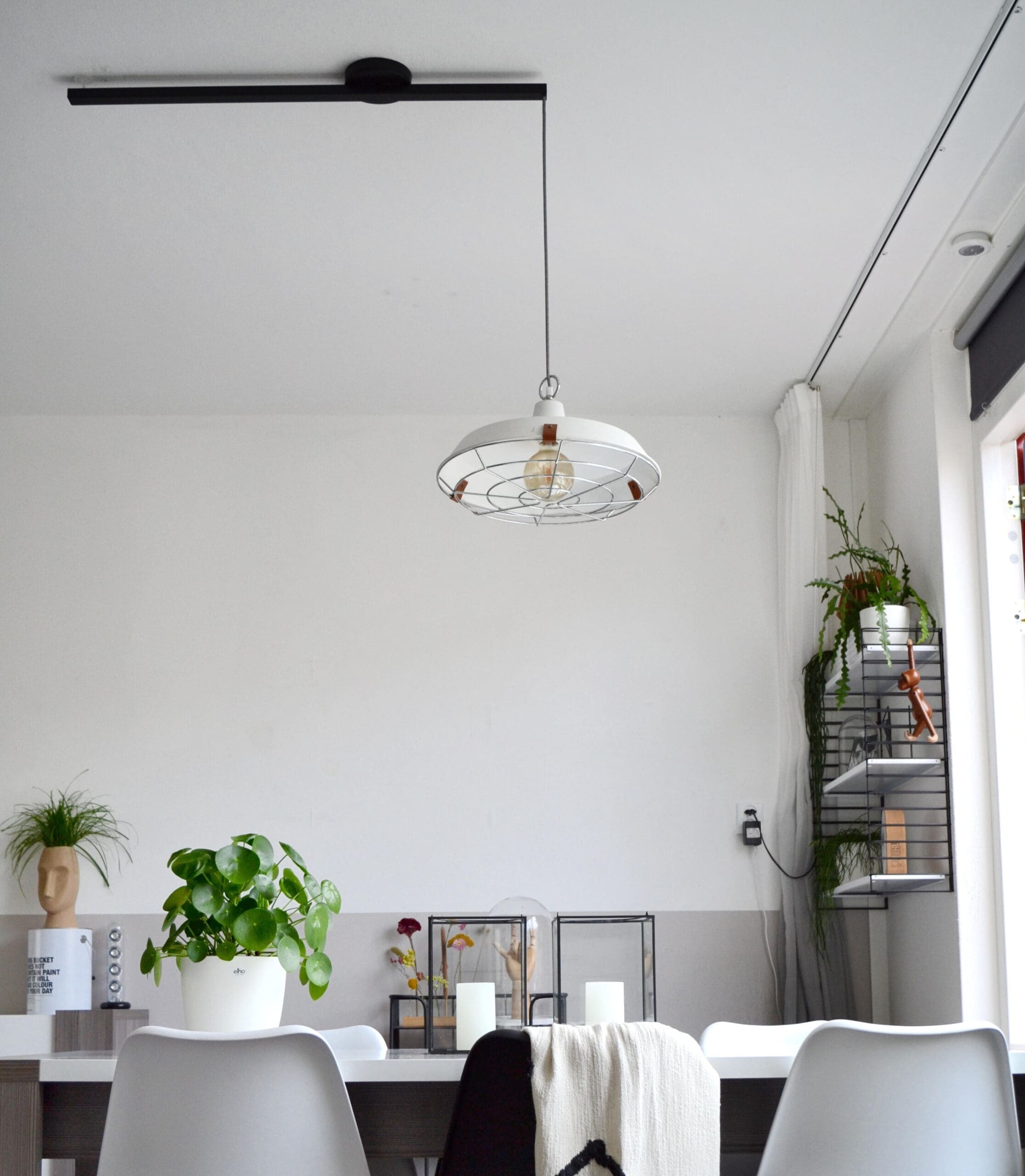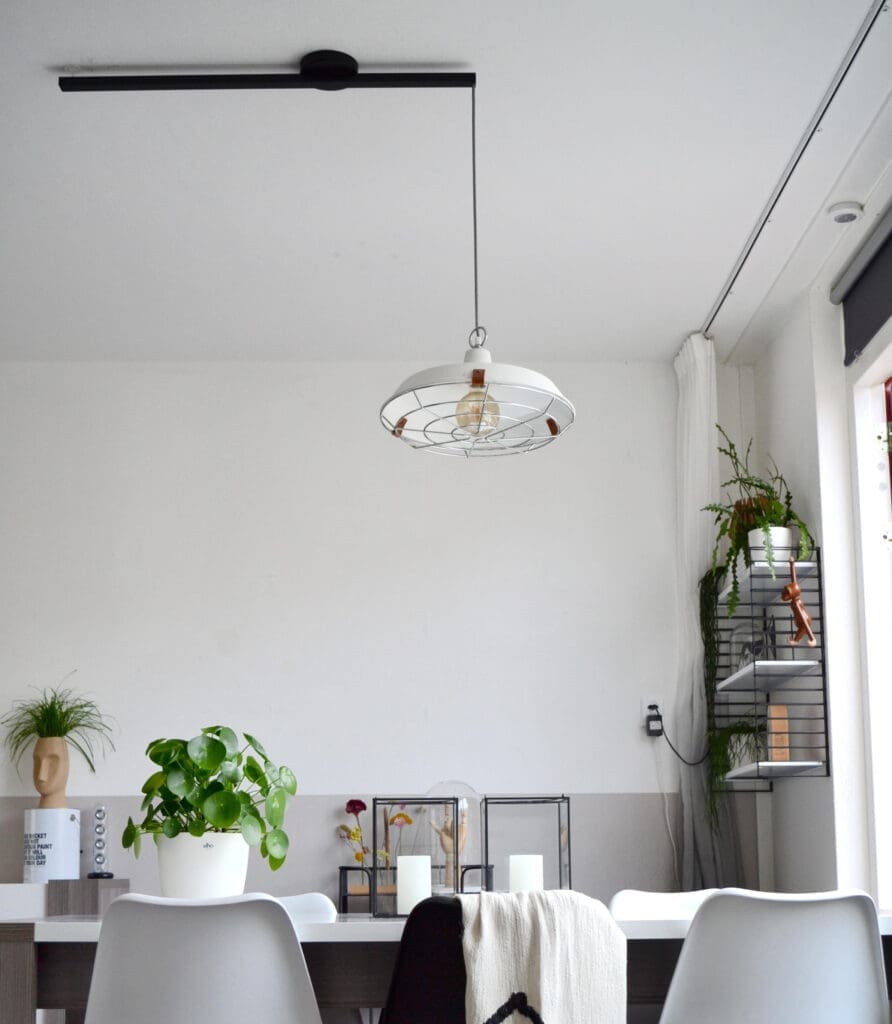 The last time your pendant is hanging wrong
The Lightswing® is attached to the ceiling, often over the existing light fixture. Once the system is in place, you can turn and slide the Lightswing® to the spot where you want the pendant to hang.
Turn, slide, and switch your pendant without tools
Do you want to change the position of your table and your pendant light? No problem! The Lightswing® has a sliding range of up to 93 cm and 360° rotation. Want to switch pendant lights? Thanks to the quick release system, that's also not a problem.
Suitable for one pendant light up to 3.5 kg
The Lightswing® Single is designed for one pendant. The 90cm version can carry up to 3.5 kg and the 110cm version can carry up to 2.5kg.